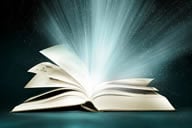 One-on-One study opportunities
 Are you not comfortable to join classes? Do you feel you'd do better with individually tailored lessons? We get it. Which is why we offer One-on-One classes, completely customized to your needs.
                    Because the Torah has something to offer for everyone.
 Can we help you with a mezuzah?

 We are in touch with a qualified sofer, a ritual scribe, to get you high quality mezuzahs, the scroll that belongs on the doorposts of all Jewish homes. We can also help you place them the correct way. Don't let the pricetag scare you off- we'll work with you to make this happen.
 Ladies - this one is for you
 Join our weekly Torah&Tea (and sometimes chocolate) to study the weekly Torah portion in depth. No previous Jewish knowledge is necessary- just a thirst for Torah and, well, tea.
 Holiday Celebrations
The many Jewish Holidays throughout the year are a wonderful opportunity to celebrate together. Whether it's a hands on workshop to make your own shofar for Rosh Hashana, an evening of music in the Sukkah, a gathering around our 6 foot Menorah or a Purim party with masquerading guests: 
We celebrate all Jewish holidays in style- and an open home